Budget 2021 - What does it mean for the property market?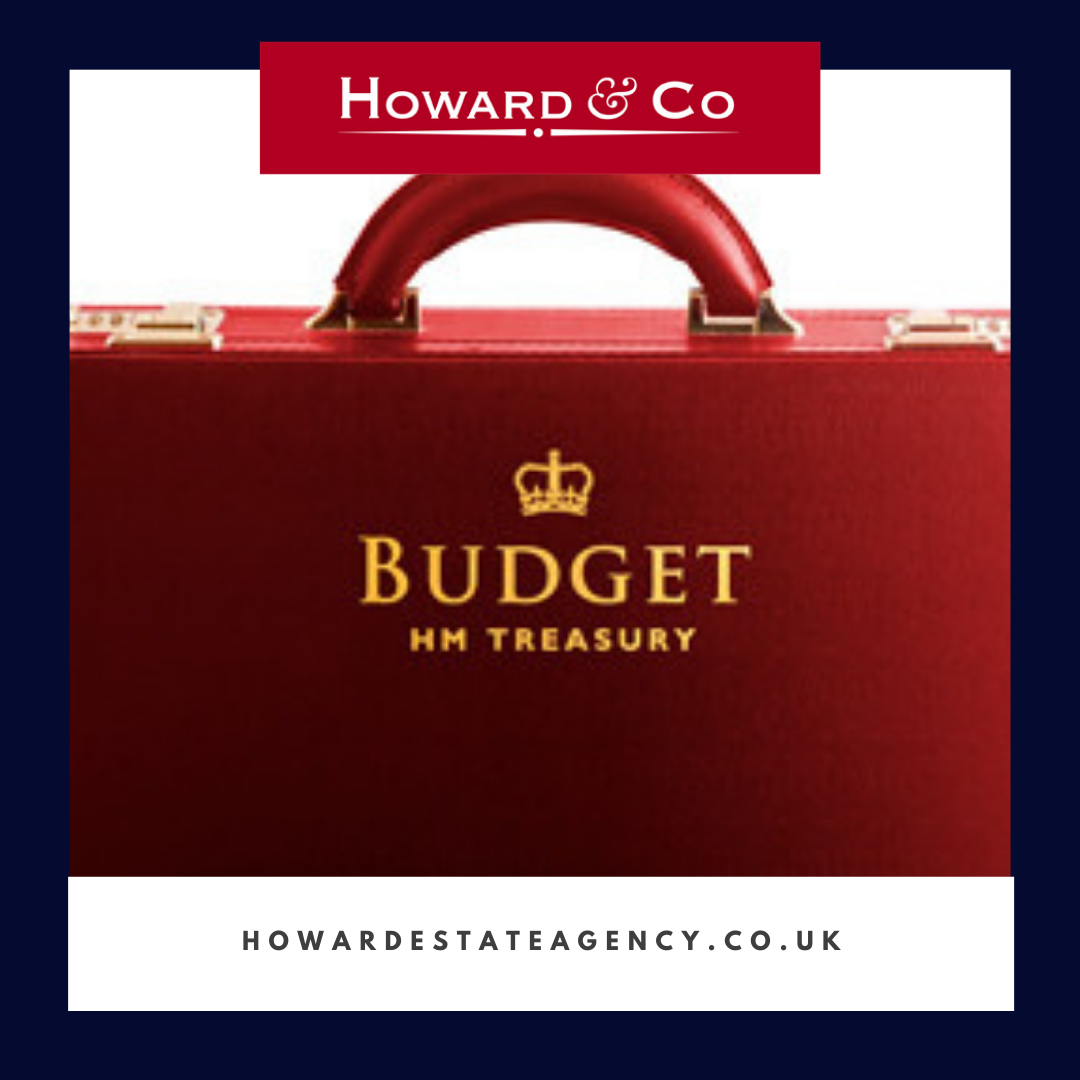 Chancellor Rishi Sunak has just detailed his long awaited and much anticipated budget, but what does it mean for the property market?

In this medium read, we'll cover some of the key points and speculate on how they will change our local property market.

More support for jobs and workers

Although you might not think this has an impact on the market many might well struggle to cope with household bills, rent and mortgage payments if the light on support was suddenly switched off. The potential negative impact of this could well see more homes being repossessed and more tenants falling into arrears, it is also well worth considering the damage this could do to our wonderful first-time buyers who have been busy saving their deposits.

Today's announcement that the vital furlough support scheme will be extended until the end of September is, therefore, very much welcomed, with employees continuing to receive 80% of their salaries for hours not worked until the scheme ends.

The property market is balanced with our economy, and we all know when that struggles, jobs are hard to come by, and buyers become few and far between. With unemployment hovering at a five year high and around four million workers on furlough, the promised grants of up to £18,000 to get businesses going again will remain vitally important to our recovery, and better yet, Rishi has announced that the 100% business rate holiday will be extended until the end of June, a 5% rate of VAT for the tourism and hospitality sectors and a widening of grants available to those who are self-employed.

Stamp Duty Holiday

Introduced last year, the stamp duty holiday not only opened the property market after being effectively closed for several months but brought about a stunning level of demand from homebuyers throughout England.

Coupled with pent up demand and changes in buying behaviour, such as the want for outside space, home offices and, in our case, seaside living, the immense reduction in stamp duty tax drove the average value of a home up by 8.5% in 2020… that's around a whopping £26,000 in Worthing!

However, with the holiday period closing at the end of March 2021, many buyers have found themselves facing big bills if their purchase does not complete in time, and with overworked conveyancing, delays in local searches and, in some cases, mortgage applications it has become obvious that more sales will not meet the deadline. Take into consideration that we have had a further two lockdowns during the holiday period too and it seemed clear that an extension would be needed.

Industry experts feared a massive rate of abortive sales, or sales price renegotiation, which, potentially, could have spelled the end for the COVID 19 property boom that has been a vital piece of the puzzle for bringing our economy back on-line.

After a huge response to an on-line petition and lobbying of the Government to act, Rishi has given hope to many by extending the holiday period by three months to the end of June and until 30 September 2021, no stamp duty will be charged on a residential property bought for up to £250,000.

There is no doubt that this will take the pressure off and help thousands of buyers to make the saving they expected, but, with such a long period of extension, it is also clear that this will inject further energy into the market, bringing more homes to the market and more buyers to buy them, perhaps even aiding further increases in average house prices in a further mini boom as everyone rushes to take advantage of the huge savings on offer… clearly, in recent weeks, reports have shown a slow down in properties coming to the market, which indicates many sellers were waiting on this news before they start their move.

How does the holiday work?

The stamp duty holiday basically suspends stamp duty payments on property prices up to £500,000 and reduces the rate to some degree above this figure, it only applies to first property purchases however, not additional homes, so, if you're buying to let, or purchasing a second home for instance, you will still need to pay stamp duty.

In practice, let's say you are buying a property at £350,000, during the stamp duty holiday period you would pay absolutely no tax, however, once the holiday ends, you would pay 0% on the first £125,000 of the purchase price, 2% on the value of £125,000 to £250,000 and 5% on the rest, totalling £7500.00. We are sure you'll agree, that's a pretty hefty saving!

One last thing to keep in mind if you are a first-time buyer, whilst you will benefit from the holiday in the same way, when it ends, there is further help. Called first-time buyer relief, this basically means that when you are buying your first home, you would not be liable to pay stamp duty on any purchase price below £300,000, and there is further help for purchases up to £500,000 too, which we expect to remain after the holiday ends.

95% Mortgages set to make a return?

In recent months, more and more lenders have released 90% loan to value mortgages, which have pretty much been unheard of during the pandemic, but 95% mortgages seemed like a thing of the past… until now!

Boris recently hinted that the government intended to provide more help to people looking to get on the property ladder, promising a move from 'Generation Rent' to 'Generation Buy' and today, the budget has delivered!

The government mortgage guarantee scheme will offer 95% mortgages for houses worth up to £600,000, "Reinvigorating the market for high loan to value lending after the 2008 financial crisis".

Based around the Help to Buy mortgage scheme, which closed to new loans at the end of 2016, the new scheme is not restricted to first time buyers or new build homes, and in short, means the government will offer to take some of the risk of high loan to value lending away from lenders, encouraging them to release borrowing with only a 5% deposit.

The initiative will be available to lenders from April when they will be able to purchase a government guarantee that compensates them for a portion of their losses in the event of foreclosure. Lenders under the scheme are expected to offer mortgages fixed for at least five years as part of their range of products… so make a note in your diary to contact us about your lending requirements at the beginning of next month!

So that's it, a rather eventful budget with so many positives for homeowners, buyers and the market as a whole.

If you're looking to get moving now, and take advantage of some of these brilliant incentives, why not get in touch, we'd love to help.